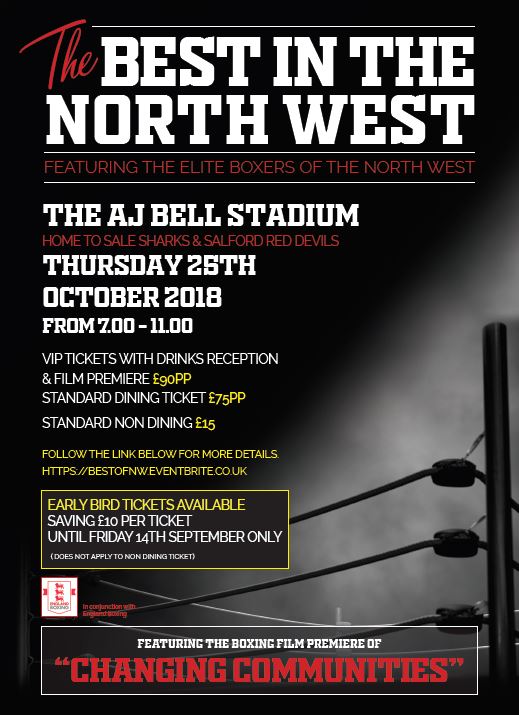 The Best Of The North West
Date/Time
Date(s) - 07/10/2018 |
7:00 pm - 11:30 pm
Big Red Events in conjunction with England Boxing.
Bring you the best boxers in the North West, coming head to head at the pinnacle of their amateur careers. This will be the launch pad for some boxers to move on to the bright lights of professional boxing.
You're opportunity to see the stars of the future
This is also a very unique event that will also be the PREMIERE of our newly commissioned film " CHANGING COMMUNITIES".  The film will tell the story of how boxing clubs help change kids lives in our communities. How this has a dramatic impact on crime, vandalism and anti social behaviour. It looks to give you an insight into what great work these clubs achieve and how we can help them continue.
The night will be a true celebration of both the North West's boxing prowess across the region, and the fantastic work our clubs do in our communities.
For further details and tickets click here